Coach Aaron Johnson is our resident wrestling Coach here at the Indiana Brazilian Jiu-Jitsu Academy.
BUT Coach Aaron is so much more than a wrestler, as he proved on February 26th, 2011.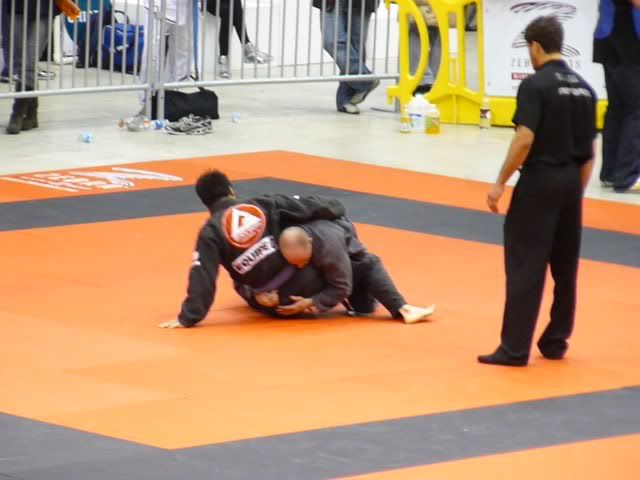 Aaron PLOWED his way through all four of his opponents at the IBJJF's Chicago International Jiu-Jitsu Tournament. Coach Johnson had an amazing performance scoring not only every takedown, but beating each opponent by score of at least 7 to 0.   That's right, NO ONE EVEN SCORED ON HIM!
The large gold medal was a nice addition to Coach Johnson's collection which already includes a National Championship in Sambo and a countless number of Wrestling, and other Grappling medals.
The International Brazilian Jiu-Jitsu Federation (IBJJF) is the most prestigious series of tournaments in the World.  They are the body that governs such events as the World Championships (Mundials), the Pan Jiu-Jitsu Championships, and the Brazilian and European Nationals.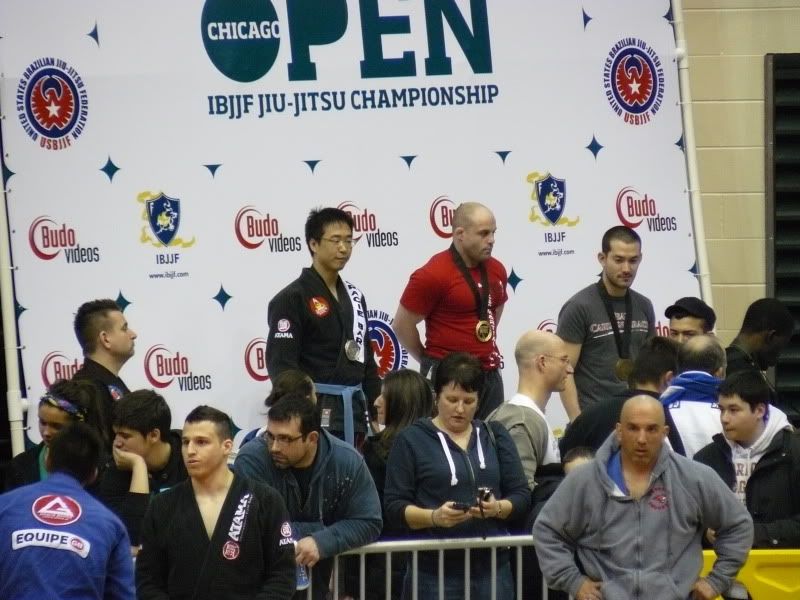 Coach Johnson stuck to the gameplan that was devised at the Indiana Brazilian Jiu-Jitsu Academy, with Master Coach James Clingerman.
If you are interested in competing at the Highest level, or would just like to give Brazilian Jiu-Jitsu a try, ask us about our FREE introductory class and FREE 30 DAY TRIAL.
Call us at the Indiana Brazilian Jiu-Jitsu Academy . (317) 946-9447